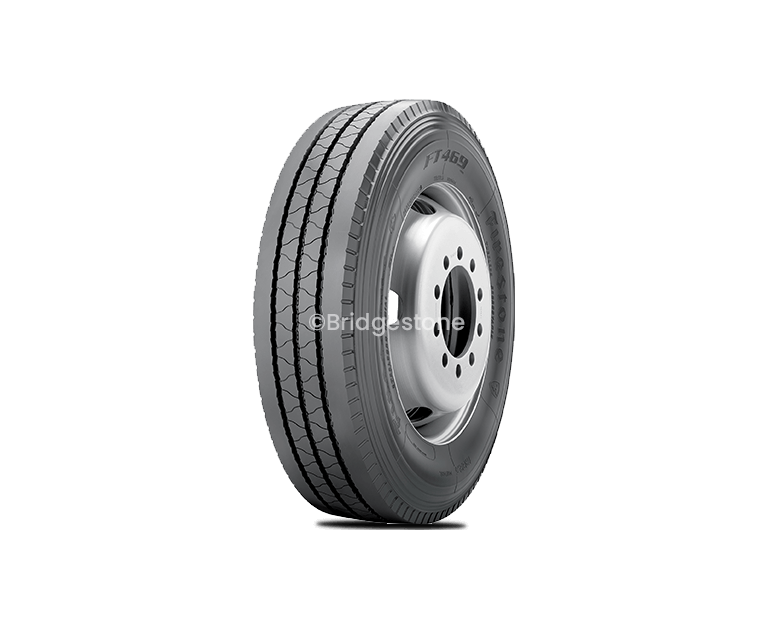 FT469
Firestone
FT469
Trailer tyre for use in long haul, regional haul and on/off routes. Admirable performance on steer of rigid trucks.
Clearly improved wear life and worn appearance
Modern, durable pattern design to deliver improved durability
Reduced stone retention
Increased cut/chip/tear resistance
Clearly improved irregular wear resistance
*Conditions apply. Read full terms and conditions.
Wheels and rims shown in the images are not included in the price
click here to see the range of wheels and rims we have to offer in-store
Size
LI/SS
OD
OW
Tread depth
RPK
RW
Max load^
11R22.5
148/145/L
1040
283
11.6
318
7.50
3080 / 2835
Make a booking

Buy online or in-store

Get your tyres fitted