Stay safer with Bridgestone run flat tyres
Driving with a punctured tyre can be extremely dangerous. Loss of tyre pressure can cause you to lose steering control,
endangering yourself and the cars around you. You will also face further risk while changing the
tyre on the roadside or waiting for mechanics to arrive.
What do run flat tyres do?
- Allows you to drive even with a punctured tyre
- Keeps your car stable and safe
- Reduces requirement of immediately changing a punctured tyre
- Often removes the need to carry a spare tyre
What are run flat tyres?
Run flat tyres are designed to allow you to keep driving and keep your car secure in the case of a tyre puncture or loss of tyre pressure.
When a run flat tyre is punctured, there is no sudden deflation. Instead, you can continue to drive safely at a reduced speed. A reinforced sidewall allows run flat tyres to carry the weight of your car for a short period without air pressure, so you can drive your car to a service station without worry.

Benefits of run flat tyres
Run flat tyres will keep your car stable when a puncture takes place, so you stay in control.
They can keep you safe at moderately high speeds and over long distances – typically up to 80km/h for up to 80km.
This can allow you to reach a service station even if you're driving long distances on the highway.
Run flat tyres also remove the need to carry a spare tyre – meaning less weight in your car, and more space for storage.
Run flat tyres are an important advancement in safety. We've invested in innovative technology to create
next generation run flat tyres with outstanding comfort and safety.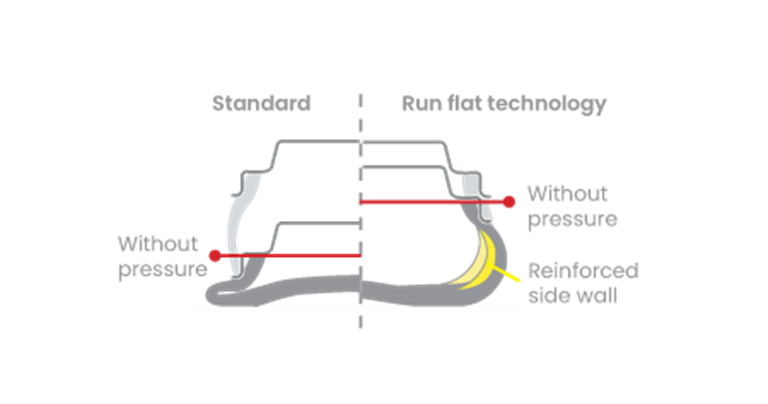 How do our run flat tyres work?
Drive even with a punctured tyre
With a reinforced, thicker sidewall, our run flat tyres can safely carry the weight of a car for a short period. You'll retain driving control, and won't have to change your tyre on the road side.

Superior safety and comfort
Our run flat tyres use innovative heat suppressing technologies to limit tyre distortion. This allows us to build run flat tyres with a thinner sidewall, providing significantly better ride comfort than conventional run flat tyres.
Our revolutionary nano pro-tech compound optimises the distribution of carbon molecules on the tyre's rubber, to minimise the friction between them. The rubber generates significantly less heat, helping the tyre to hold its shape even with a thinner sidewall.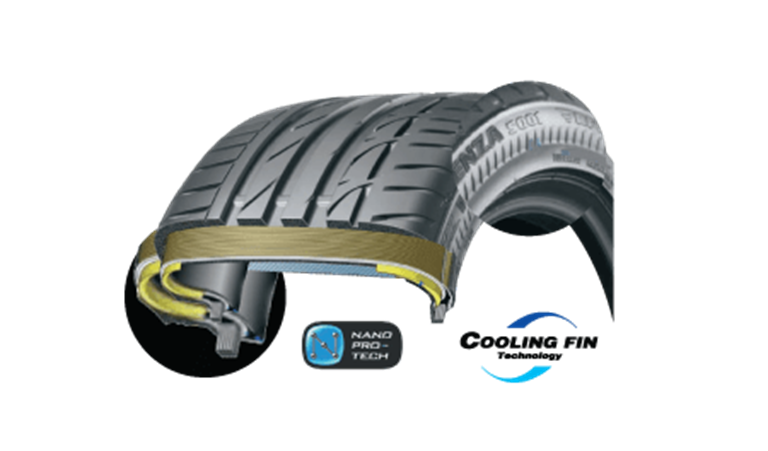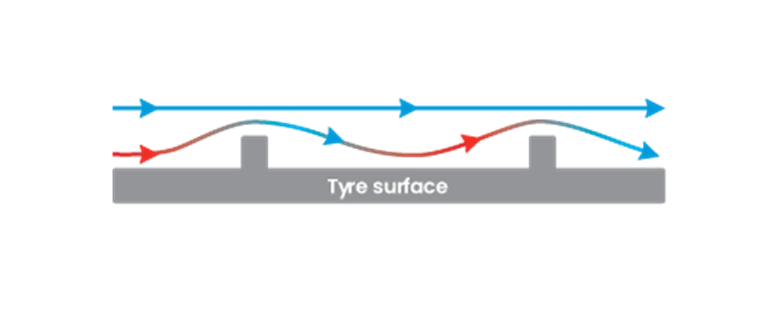 Our run flat tyres feature innovative cooling fins to supress heat generation on the outside of the tyre. These disrupt the airflow and direct cool air downwards towards the tyre's surface. This means less heat and less distortion, even when the tyre has lost all air pressure.
Safe Drive Tyre Road Hazard Warranty
We are proud to supply drivers with safe and reliable tyres, but we know there's always the chance that accidental damage can happen. That's why we offer our 'Safe Drive" warranty, so you can enjoy your tyres with confidence.
When you purchase any number of Bridgestone or Firestone car tyres from a Bridgestone Select or Bridgestone Service Centre, you may qualify for the Safe Drive Road Hazard Warranty.
The Safe Drive Road Hazard wWarranty covers your tyres from for accidental damage including:
Irreparable punctures

Gutter damage

Damage from potholes or uneven roads

Breaks or cuts from foreign objects on the road
If your tyre is under 10% worn, it will be replaced free of charge. If it is over 10% worn, it will be replaced at a pro-rata cost up to the legal tread depth.
If accidental damage occurs to one of your tyres, call 131 229 immediately to find your nearest Bridgestone store.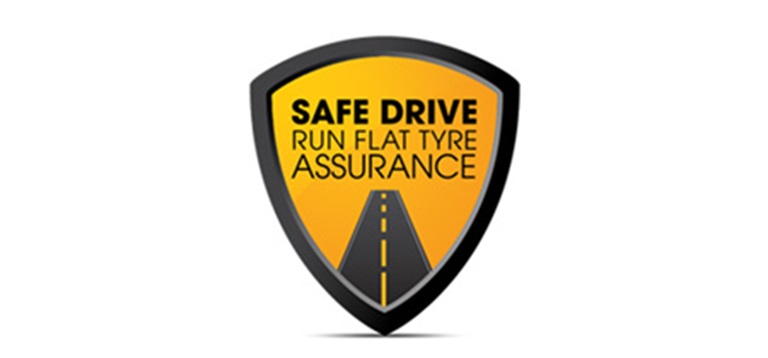 MOE tyres
MOE tyres or Mercedes Original Equipment Extended tyres behave in a similar way as run-flat tyres, but are also fitted as original equipment on certain Mercedes-Benz models.
Frequently asked questions
What is run flat technology?

Run Flat tyres are designed to be capable of operating for a limited distance without air. If a puncture occurs, Run Flat tyres will allow you to keep control over your car, and drive to a safe place. In normal operation RFT tyres still require inflation to the pressure shown on the vehicle tyre placard. Not all vehicles can be fitted with Run Flat Tyres.

Find out more about our Run Flat Technology.