Bridgestone Motorsport Tyres
Race winning technology for the track and tarmac
Since our racing debut at the very first Japanese Grand Prix, we have been at the forefront of innovation in motorsport tyre technology.
In 1966, we developed our first high performance racing tyre, and began our long association with motorsports. Today, we continue to provide premium performance tyres for both the road and the race track.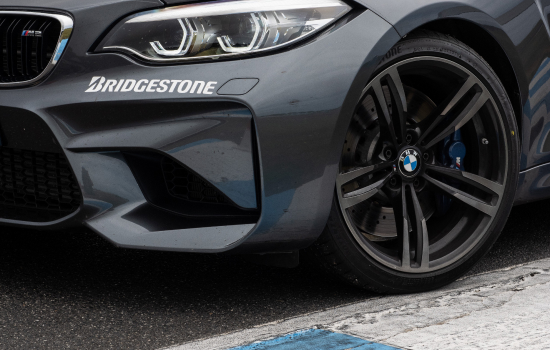 Bridgestone Potenza motorsport tyres
Bridgestone semi slick tyres
Bridgestone Potenza RE-71RS
The Bridgestone Potenza RE-71RS is a street-legal semi-slick tyre designed with a range of features that provide outstanding performance for both the track and the road. The new high-grip polymer allows for deep penetration of the tread into the road surface, which maximizes the contact area and grip.

The low-angle grooves and advanced rigid pattern layout offer improved steering response, unifying the driver with the car. Two narrow outer grooves and slick shoulder blocks maximize rigidity and surface area for maximum dry grip, while the asymmetric tread profile with uniform contact pressure ensures high wear resistance and durability, particularly on the track.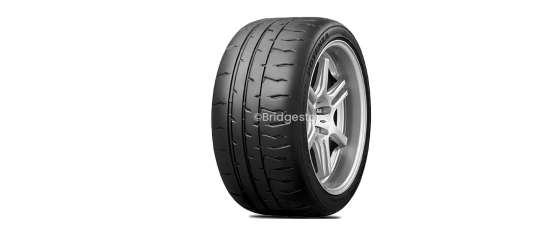 Finally, the two wide main grooves on the inner provide high-level water drainage, making it suitable for wet conditions.
The improvements to performance, wear life, and everyday noise levels make it the perfect choice for track enthusiasts who demand the best of both worlds.
Bridgestone racing tyre
Bridgestone Potenza RE-11S
The Bridgestone Potenza RE-11S is our premium performance tyre, strictly for circuit use.
To deliver optimum performance, the RE-11S is made with a seamless stealth pattern design. This design allows the tyre to grip and corner on dry tracks under extreme conditions, while providing excellent drainage in wet conditions.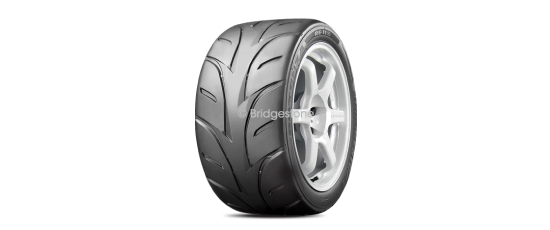 Stability and grip are aided by the dual layer particulate carbon and special polymer compound, while the new spiral belt structure gives greater rigidity on the track.
RE-11S is a Bridgestone exclusive motorsport product, only available through the Bridgestone Motorsport dealer network and only available in 225/50R16 and 235/45R17. Find nearest motorsport dealer

Lets find tyres to suit you
Find your nearest Bridgestone motorsport tyre store