You're in safe hands
Tyres are your vehicle's only point of contact with the road. That area of contact is the size of your hand, meaning the lives of you and your loved one are riding at great speed on just four handprints of tread. That's why it's important you choose a tyre brand you can trust.

We invest in your safety
Tyres are one of the most important safety features of any car. Safety is at the heart of everything we do at Bridgestone, which is why we invest over $1b AUD every year in researching, developing and refining tyres that exceed global safety standards. It's no wonder Australians trust us more than any other tyre brand.
The proof's in the testing
For tyres you can rely on
What all that research and development means is that you can rely on us for the highest quality products. Whether you're looking for high performance technology, durability or all round comfort, there's a Bridgestone tyre to keep you and loved ones safe wherever you're going. So you can enjoy peace of mind every moment of the journey.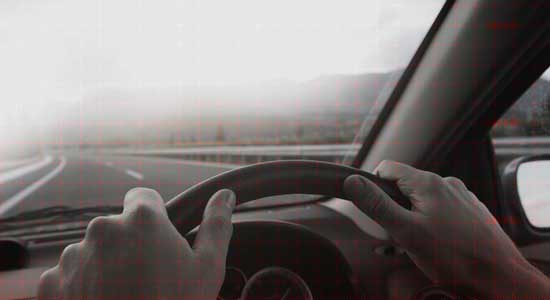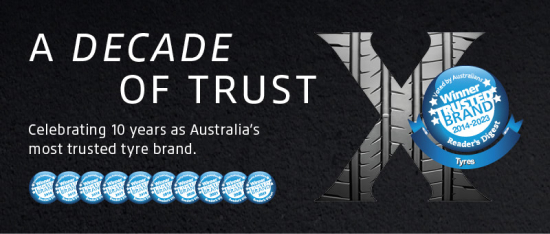 Celebrating 10 years as Australia's most trusted tyre brand
For the tenth year running, Bridgestone has been named Australia's most trusted tyre brand. After delivering quality, safety and performance to Australians for over 90 years, Bridgestone remains the sole winner of the coveted title since the introduction of the Tyres category 10 years ago. You're always in safe hands with Bridgestone.
Bridgestone and Bandag: Trusted Traders
Having proven we exceed international supply chain security and trade compliance standards, Bridgestone is proud to be the first tyre importer that gained Australian Trusted Trader accreditation.
As an approved 'Authorized Economic Operator' in Australia, this accreditation gives us priority processing for our imported goods, ensuring streamlined and timely product delivery.
The successful Australian Trusted Trader accreditation for our Bridgestone and Bandag brands are an example of how our company benefits by being a responsible and ethical company, serving society with superior quality.