Vehicle Safety Checks
Put your safety first with a vehicle safety check
Planning a trip on the open road? Or has it been a long time since your car had a thorough look over? It might be time for a safety check.
Even if you think your car is running at its best, over time hidden problems can impact its behavior on the road. Getting a car safety check is quick, simple, and easy, and can give you peace of mind about the safety of you and your family. We can also check your trailer, caravans, and campervans to make sure they're in good shape for the journey ahead.
We go the extra mile to keep you safe on the road
It's our job to keep your car running at its best, and that means putting your safety first.

Our qualified auto service mechanics will give your vehicle a comprehensive safety check to help identify any problems before you hit the road. No matter what service we're performing, our mechanics take extra care to make sure your car is as safe as possible for you and your family.

Even if you bring your vehicle into one of our Bridgestone Select Tyre and Auto stores for a different repair or service, we'll still ensure that a safety check is carried out as part of our service.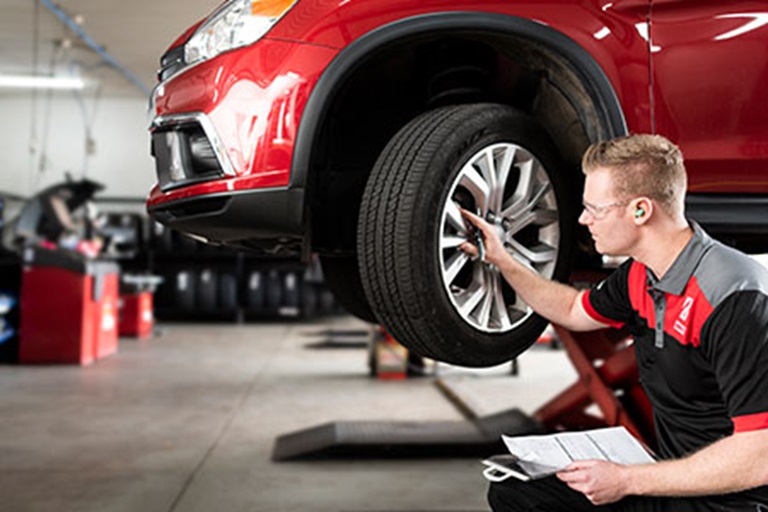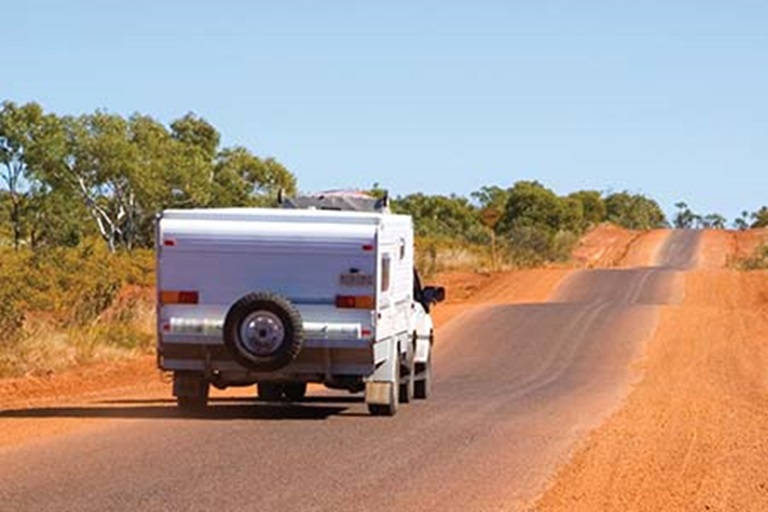 Stay safe on the open road
If you're about to head away for a lengthy road trip, it's important to remember that driving conditions on highways and in country areas will vary significantly from those in the city. Your car will have to deal with conditions such as compromised roads, varying weather, poor lighting, and road debris, which will place additional stress on its systems and operation.

For that reason, we recommend you visit our qualified mechanics for a car safety check and car tyre check before you leave for your trip. We'll make sure we pick up and repair any problems your car might have, so you can hit the road with confidence.
Car safety check
Why do you need a safety check?
You should consider a safety check at your local Bridgestone Select Tyre & Auto store if:

● You're planning a lengthy or demanding road trip
● Your vehicle is towing a caravan for the first time
● You've noticed your car behaving strangely
● You're planning to buy or sell a car
● It's been a long time since your car was last inspected

If you're not sure whether a safety check will benefit your vehicle, give your local store a call and speak to one of our friendly staff.
Vehicle inspection
A Bridgestone vehicle inspection gives you the peace of mind that your vehicle has been properly assed by our qualified technicians which allows you to go with confidence. Our team of qualified technicians will provide an examination of your vehicle's condition, while your Bridgestone Select Tyre & Auto store also able to provide a personalised video inspection of your car so you have the ultimate transparency in the condition of your vehicle.
The Bridgestone vehicle inspection includes, but is not limited to the condition of your tyres, brakes, suspension, fluid levels, alignments and overall engine assessment, with the Bridgestone Tech Check able to give you video footage of the inspection to assist you better understand what might be required. A Bridgestone vehicle inspection is designed to help ensure that your vehicle is in good condition and operating safely.
It is recommended to have your vehicle checked regularly to catch any issues early and avoid more costly repairs down the line and help you go with confidence.
The following stores offer Safety Checks
Sorry, we can't seem to find any store in that area.
Try broadening your location radius above or give us a call on 131 229 if you need urgent assistance.