We're proud sponsors of the RYDA youth driver safety program
We've furthered our commitment to driver safety through our sponsorship of the RYDA youth driver safety program since 2016.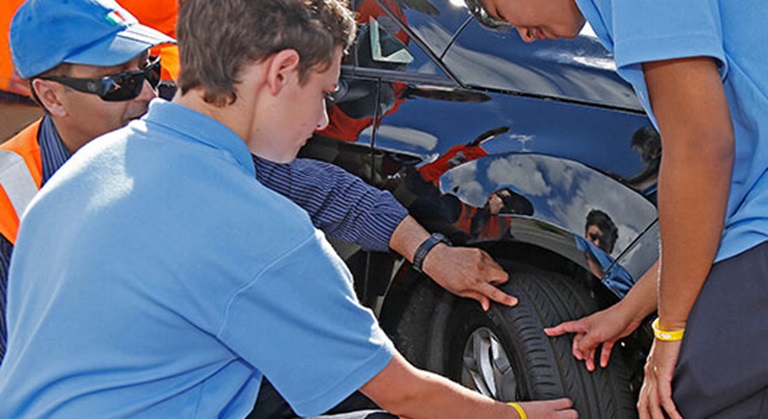 Educating students nationwide
The RYDA program takes high school students in year 11 and 12 through a series of practical, engaging and powerful workshops that aim to change the way they think about road safety and shape driver and passenger behaviour. It is the flagship program of Road Safety Education Limited, the leading road safety education provider in Australia and New Zealand. The RYDA program is delivered throughout Australia and New Zealand to over 50,000 students every year, from more than 650 high schools and has reached more than 600,000 students to date.
Find out more about the RYDA program here.
You're in safe hands
Our safe hands message features in the program, educating students about the importance of the tyres on their vehicle. The message explores the idea that only a small amount of tyre tread – one handprint's worth - connects a tyre to the road. Road Safety Education forms part of the People pillar within the Our Way to Serve initiative