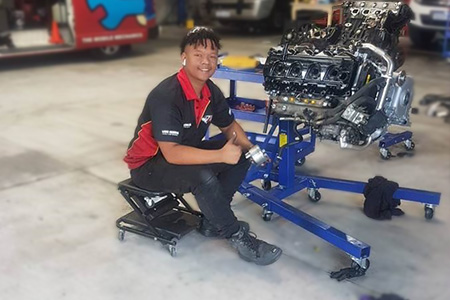 Careers
At Bridgestone Australia and across our Franchised and Licenced networks, we employ more than 1500 people nationally.
As a market leader, we are passionate about providing great benefits, exceptional training, and ongoing
career opportunities for our employees. Explore your future with us, and get your career on the road. Here about our employees' experiences below.
Job Benefits
Bridgestone is committed to supporting our employees to be the best they can be. We offer a range of training and development opportunities linked to personal and career development.

All our tyre and fleet service technicians are trained in Certificate II in Automotive Tyre Service Technology, a nationally recognised certification.
We have a structured learning and development framework covering roles across the business enabling our employees to follow career pathways, moving within or across work streams.

Employees and their family and friends have access to discounted tyres and servicing across the Bridgestone network.

Above award wages and conditions.

Employee Assistance Program, free and confidential support for all our employees.

Partnership offers with private health funds and travel agents.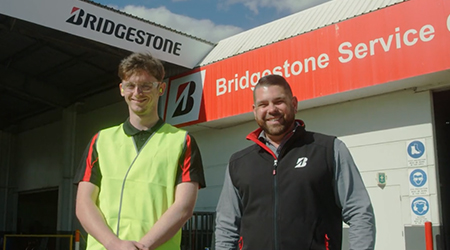 TRACE – Our behavioural values

Transparency means that we are clear, open & honest in sharing our thoughts candidly, so others can benefit from it and act ethically and with integrity in all our work responsibilities

Respect means that we always care for fundamental human rights, show courtesy, value diversity & different points of view, and demonstrate mutual trust in our day-to -day interactions with each other

Accountability means that we take pride, ownership, are proactive and fully engaged in taking actions to deliver on our promises and provide the best quality in our work.

Collaboration means we work together as a team and support each other to harness the power of diversity and display unity of vision, so as to complement our own ideas and skills with others to achieve our business goals with pride and enthusiasm.

Embrace change means we are constantly willing to adapt and promote positive change and see them as opportunities to advance BSCAP SBU to meet the needs of our customers. We recognize that without change there can be no improvement.