Logbook Vehicle Services
Logbook servicing for your car, SUV and 4WD
Let us keep your car in top working order

Did you know that you don't have to visit the dealership or service center of your vehicle's manufacturer in order to maintain your warranty?
Keep your statutory car warranty with a logbook service for your car, SUV and 4WD.

At Bridgestone, we are a proud member of the AAAA, an association that aims to encourage choice and competition in auto repairs, by reducing barriers that prevent drivers from having their vehicles serviced, maintained, and repaired by the repairer they want. It's your right to choose where your vehicle is repaired or serviced, even if you're heading in for a scheduled logbook visit. That means you can bring your car into any Bridgestone Select Tyre & Auto store for service without voiding your manufacturer's warranty.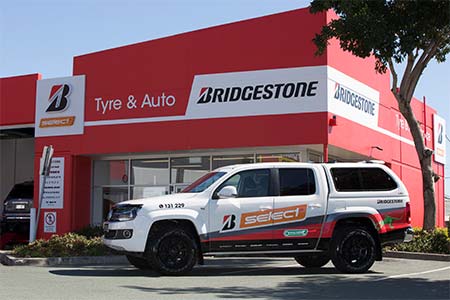 Logbook Vehicle Servicing
You're in safe hands with us
Let our qualified auto service mechanics take care of your next logbook service, and keep your car in top working order. We can also perform routine maintenance or any general repairs that may be required.

Our qualified mechanics will tell you of the work they will undertake and any costs upfront, so you can complete your service for the price you expected with no surprises. We use genuine or equivalent parts, and the highest quality of oils and lubricants to match the specifications of your vehicle's manufacturer.
What is a logbook service?
Logbook servicing is the minimum servicing your manufacturer requires in order for you to maintain your car's warranty. You are often required to complete a qualified service on your vehicle at specified intervals during your warranty period, such as every six months.

Your car warranty contains specific service information about how your car should be serviced and how often it should be serviced. Our qualified mechanics look at this information and make sure your car is serviced to the exact requirements and standards specific to your vehicle to assist maintain the manufacturers warranty.

Once your service is complete, our mechanics will validate your service book as a record of the service, so you can maintain your warranty and keep track of your car's maintenance record.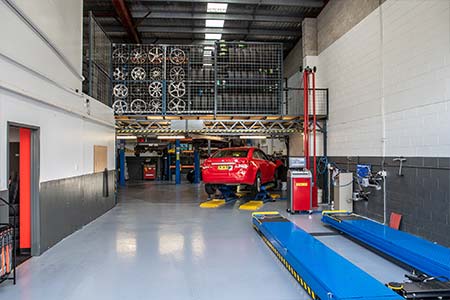 Why choose us for your logbook service?
Here are just some of the reasons to bring your car to your local Bridgestone Select Tyre & Auto store for your next car service.
Transparent pricing and quoting

Genuine or equivalent parts, oils and lubricants used

Servicing that meets your manufacturer's schedule and requirements

Qualified mechanics at all our auto service stores

Car warranty validation

Convenient opening hours, including Saturday
Logbook service cost
How much is a logbook service?
The cost of a logbook service can vary depending on the make and model of your car, the age and the distance it has travelled.
Your local Bridgestone has an expert mechanic who will be able to assist with all your vehicle servicing requirements.
To get a price on a qualified service for your vehicle, be sure to contact your nearest Bridgestone store.
The following stores offer Log book Servicing
Sorry, we can't seem to find any store in that area.
Try broadening your location radius above or give us a call on 131 229 if you need urgent assistance.