Subaru Impreza WRX STi Street Build

Ben's Ultimate Subaru Impreza WRX STi Build
Some say sticking to one car brand is a waste. Variety is the spice of life. Try something new once in a while. That doesn't hold true for me though. I once dabbled with the 'enemy', found it unsatisfying, and went back to my beloved 'stars'. Hi, my name is Ben, and this is my ultimate 'star', a Subaru Impreza WRX STi V5 Limited.

My list of former cars mostly have one thing in common; they are Subaru badged. I had a Mitsubishi Cordia Turbo once, but quickly realized the error of my ways and went back to Subaru.

In 2004, I purchased this mint condition, completely stock WRX STi from an old, cultured car enthusiast. This model in my opinion, is the best looking model out of all STis. The iconic coupe shape draws parallel to the Colin McRae's WRC winning car, and is the only coupe Impreza sold in Australia (personal imports aside). Only 500 were imported into Australia.
Learn more about the Potenza tyre range and the new Potenza Sport high performance tyre.
Modifying
After a few years of hard driving, the car began showing its age. As performance items tend to wear out sooner than later, I began to look at what I can do to get the STi to stand the test of time. Luckily, most of the later STis still share a lot of DNA in terms of driveline, suspension and engine. I found a rare 2006 Spec C Type RA driveline and purchased it with the engine, turbocharger, and exhaust manifold. My goal was to have the full all-wheel drive wizardry and engine reliability of the later models, while keeping the iconic shape, so I could have the best of both worlds.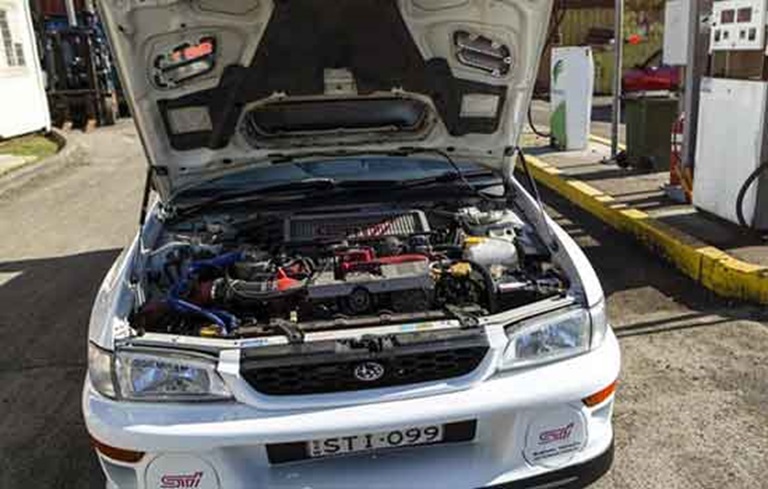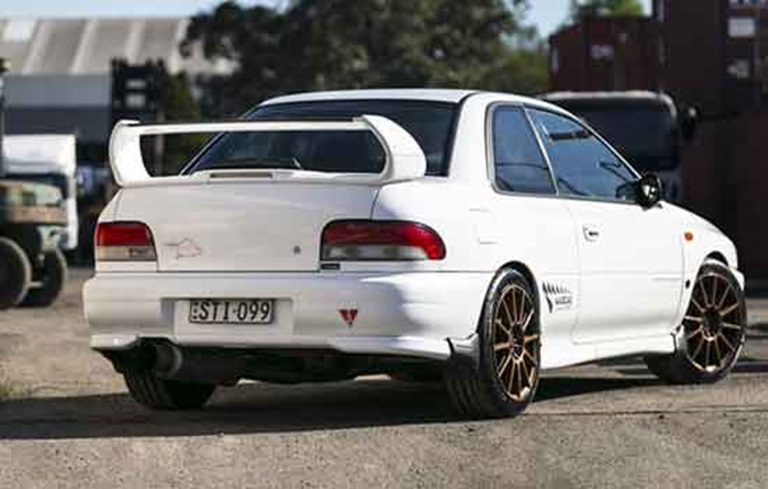 Driveline and Power
The main difference between the 1990s WRX STis and the 21st century ones is the new driveline, where an electronically controlled differential can send up to 70% more power to the rear wheels, improving handling dynamics. Known as the DCCD, by installing this driveline into my STi's chassis it'll be a match made in heaven. Combined that with one of the most reliable and sought after Subaru motors, the 2L EJ207 Spec C engine and it's pretty much the dream car for most Subaru fans. In order to make the modern engine work while retaining my original ECU, local Subaru experts 'Turbo Yoda' and the 'Mechanical Stig' spliced both engine looms together. They also helped out with a variety of problems, such as solving driveline issues and making suspension parts work together. With the Spec C twinscroll, HKS Silent Hi Power exhaust and Apexi intake, it makes 238kW very reliably.
Suspension and Wheels
To handle all that power, I installed a custom set of Cusco Zero 2 Rs made for the 2006 WRX STi with custom camber tops to suit my chassis.
Whiteline braces, swaybars and bushes. The aging chassis needed that extra stiffening up, although the heavier and robust Spec C subframes also contributed to the stability cornering of the STi.
When I bought the driveline, I also managed to buy the Spec C wheels and front Brembos as well. Measuring 17x8in, it complemented the car perfectly.
Learn more about the suspension and wheel services.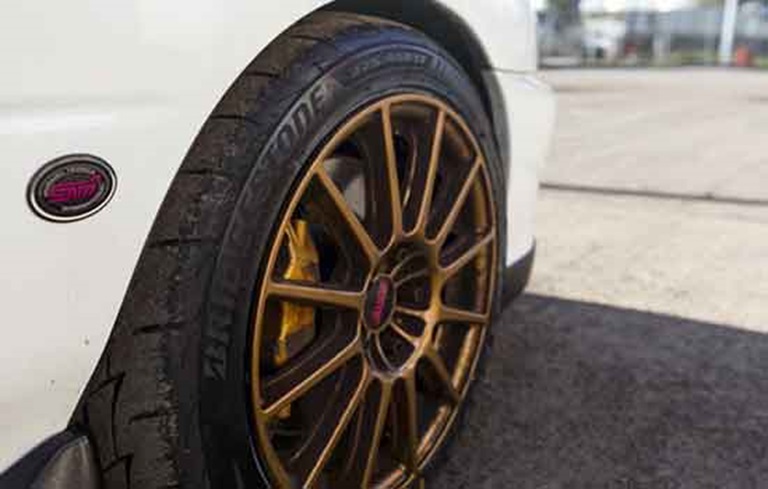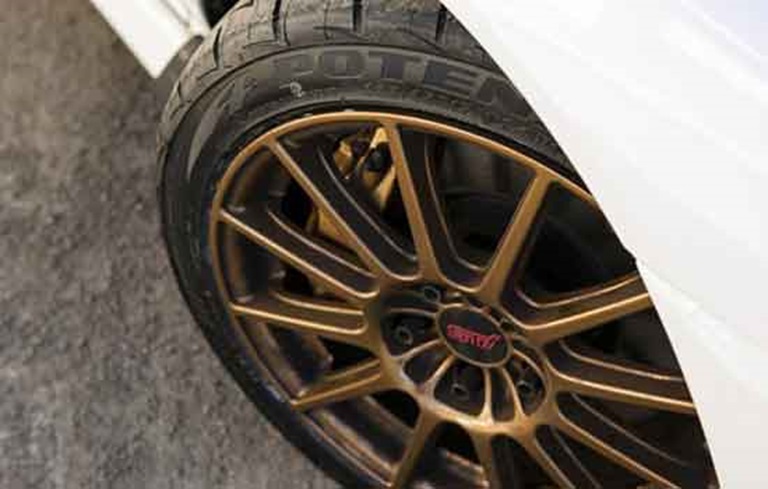 The Bridgestone Potenza RE003s ticked all the boxes for a daily tyre, and a sporty tyre as well. The RE003s required no warming up compared to most track oriented tyres, offering grip from the get go. I dare say that the RE003s felt just as grippy too, when pushed to street legal limits. Stay within the tyres' boundaries, and the WRX STi and its new modern DCCD system drives like a powerful, hunkered down go-kart. Start to push a little harder, and the playful nature of the car comes out. Dancing around corners using the loud pedal was brilliant fun, with the RE003s always telegraphing its grip levels through squeals or lightening my steering wheel.
Settle in for the highway drive home though, and it consumes miles and miles and miles without a complaint. I haven't had a chance to test it in wet weather yet, but with AWD, RE003s' multiple grooves and advanced compound, I think the WRX STi won't have a traction problem.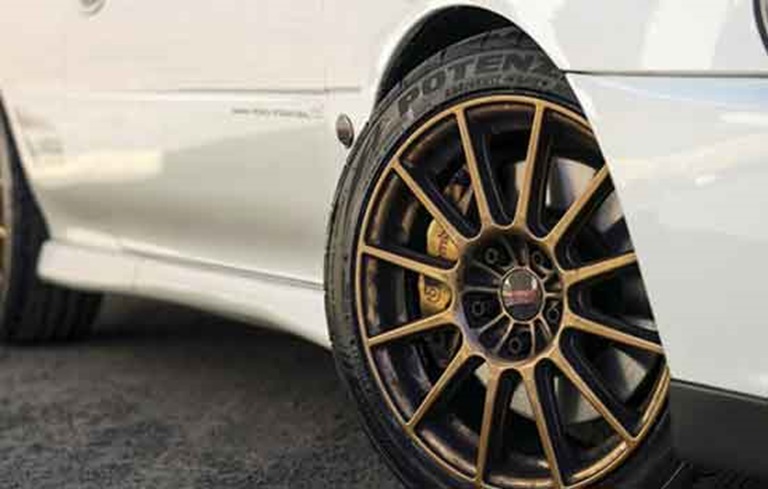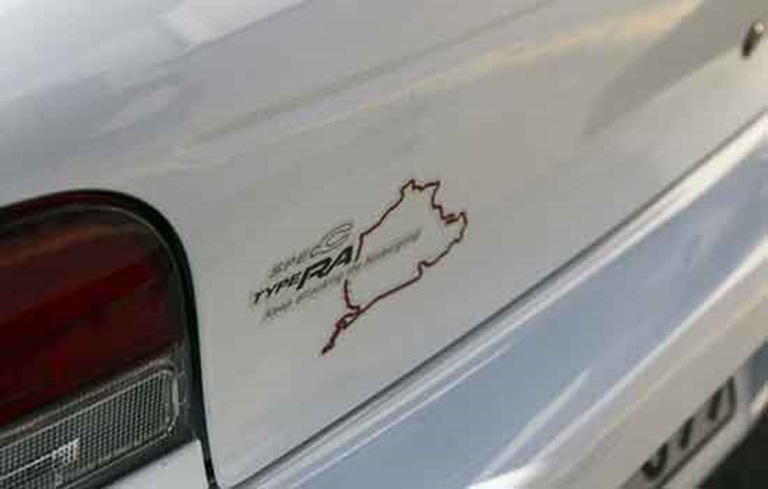 Future Mods
I think I'm finished with the WRX STi. There might be some refinements along the way, but nothing comes to mind right now. I have another project car that's more outlandish in looks and goals, but it'll be a secret. In the meantime, this will be a weekender for my wife and I. I'll be taking it to the track to see what time it sets though. I have a feeling these Bridgestone Potenza RE003s won't let me down!
For more information on the Bridgestone Potenza Adrenalin RE003, click here.
To follow Ben's Subaru Impreza WRX STi build, click here.
If you have a custom car build you are working on, or have finished and would like to be featured – send it to us via Facebook.
Follow Bridgestone on Facebook.

Bridgestone Insider brings you all the latest updates, expert advice and guides from the team at Bridgestone Australia
---