Bridgestone Australia
Lexus ISF Build
The Blue Suit: Lexus ISF Build

If you're looking for me in my happy place; that would be in the garage until the wee hours of the morning, tinkering with carburetors, rewiring some gadget or painting something. My name is Kevin San, and my hobby is restoring old cars.

But when it comes to motorsport, I don't tend to use my project cars. Old cars need more skill to push hard, and having things wear out faster due to track days tends to make a restoration that little bit harder to complete. And if things do go pear-shaped, the consequences are much harder to resolve.
So rather perversely, when it comes to motorsport, it's the cars that I use for daily driving that get pressed into active duty.

In recent years, I've been pretty lucky to have some nice cars to drive to work everyday. The MX5 was the friendly, approachable sweetheart that everyone knows and loves and felt equally at home in Super Sprints or drift events. The 911 that replaced it was a superb road car, whilst slightly tricky to tame on the circuit. While I loved it, I never quite felt like I came to terms with driving it on the limit. The beautiful RX-7 that replaced it was the most wonderfully pure and focused drivers car, which got better the faster you went.
It might come as a surprise to learn that the car that I'm driving today is the fastest of the lot, and it's an automatic family sedan. It's a 2011 Lexus ISF.
The ISF evolved quite a bit during its 6-year production run, and the 2011 model got some tasty upgrades compared to the launch edition; specifically a torsen LSD and a revised suspension that made it a much faster proposition on the circuit. So when it was time to move on from the RX-7, it was a 2011 or newer model that I was looking for.
It's a pretty nice package out of the box, and unusually for a Japanese car, doesn't feel like it's crying out for a round of 'necessary' modifications. So the modifications it does have are pretty light; just an X-Force dual exhaust to let more of the V8 snarl out, an intake tube and some better Endless brake pads.
When I first got the car, I eagerly took it to its first track day and came away pleasantly surprised at how much fun it was. The handling balance is dominantly power oversteer, and you could really make the most of the monstrous brakes and 420 horsepower of brute force coming out of corners. Going fast was quite easy, but nailing the perfect lap was a real challenge, as the car starts to feel its weight at the very limit. You have to be very precise to manage its momentum, especially when getting it to pivot into corners and in the esses. Go a little too hard and it's easy to spill the car over into messy oversteer, which looks and feels great but isn't so flash on the stopwatch.
So when the opportunity arose to try the new Potenza S007As, I jumped at the chance.

It's been my experience that modern supercar tyres are really very impressive. They do everything a good road tyre should do, offering good wet grip, quiet operation and long tread wear life…but then they also are capable of surprising lap times on a circuit. There's no free lunch though, and the catch comes in the form of a relatively small window before they get too hot and the grip levels start to fall. Whereas track day tyres are designed to stay consistent and nail identical times lap after lap, the high end road tyres can't keep it up for too long before starting to lose their edge. You can't have everything!
The OEM tyres that were fitted when I bought it were great on road and reeled off an impressive 1'10.2 lap time around Wakefield Park, just a smidge shy of the RX-7's best time and a couple of seconds faster than the 911. But as expected, they had a sweet spot of a few hot laps before you had to back right off and let them cool down again.

I eventually replaced them with the a different brand, this time opting for a track spec tyre, which brought the PB down to 1'09.6, beating the RX-7s best time and as expected of a track day tyre, they had the consistency to do lap after lap with largely identical times. As expected, the gap in ultimate performance between a really good road tyre and a track day tyre wasn't that big. But the consistency of a track day tyre comes at a cost of reduced lifespan, greater noise and unpredictable wet grip on the road.

I'd had the Bridgestone Potenza S007As fitted for a few weeks before the track day, which allowed me to get a feel for how they performed as an everyday road tyre. The initial verdict was that they were very good indeed; the ride had a plusher edge to it and they were impressively quiet. On a winding road, the steering was less darty and as you approached the grip limit, the breakaway was very soft and progressive. This meant that you had a lot of feedback as to where the grip levels were, and it instilled more confidence to allow you to really lean on the tyres.
The big question was how they would perform on the track. The S007A's compound is somewhere between a track day tyre and a sports road tyre in terms of softness, and that bodes well for the grip.
Rolling out of the pits into the first corner, they kept their softer edged characteristics from the road, and instead of messy and fidgety stabs into oversteer, they settled into long and gentle powerslides which were easy to manage. Compared to the other tyres, these had less understeer and more of a tail-out balance.

Grip levels were high, and immediately the lap times tumbled into the 1'09s, eventually settling to a best of the day of 1'09.3. It's the fastest the ISF has ever gone around Wakefield. The S007As seem to like softer pressures, so they have that in common with track day tyres.
So notwithstanding the stellar lap times that they're capable of, the S007As are excellent road tyres that are more than capable of doing a track day. For those looking for outright track speed there are a few more dedicated tyres in the Potenza range like the RE-71R that I would love to try out and would probably recommend for those who spend hours lapping round their local circuit chasing extra 10ths of seconds.
I really do like them as road tyres, and considering they're quiet and ride well they are a good option over daily driving race rubber, and have excellent winding road manners. The fact the S007A also has the potential to run with the big dogs at a track day is a mightily impressive bonus. The stopwatch doesn't lie.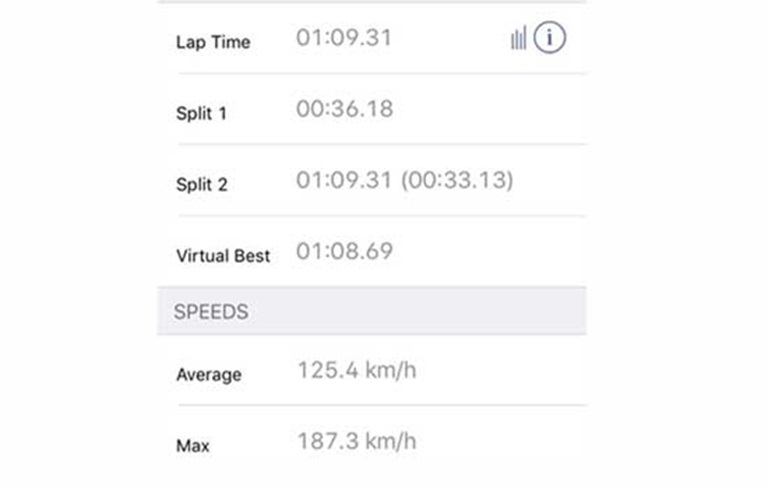 If you're looking for me in my happy place; that would be in the garage until the wee hours of the morning, tinkering with carburetors, rewiring some gadget or painting something.
---