Your local Wilsonton tyre repair shop
Our range of tyre services
At Bridgestone Select Wilsonton you'll find an extensive range of quality tyres, including car tyres and 4x4 tyres. See below for a complete range of services available in store.
Visit our tyre experts at Bridgestone Select Wilsonton
No matter your tyre or auto service needs, we're here to help.
At Bridgestone Select Wilsonton you can find a set of quality tyres, book in for our auto repair service, or have your tyre questions answered by one of our friendly Bridgestone Select Wilsonton staff.
We'll help you choose your ideal tyre from our extensive range, from car tyres to 4x4 tyres and more. We can also keep your car at its best with our auto repair services, including log book servicing and wheel alignment.
We're ready to help you with your tyre needs and questions, so come visit us in-store. Or, contact us for tyre prices and servicing in Bridgestone Select Wilsonton.
Our Bandag range is available here
Find the best Bandag tyres for your truck or bus at our store.
With a huge range of sizes, widths and tread patterns, Bandag has a retread to suit just about any vehicle regardless of size or operation. Our in-store range includes drive, trailer and specialty retreads, designed for long life, outstanding performance, and enduring the harshest conditions.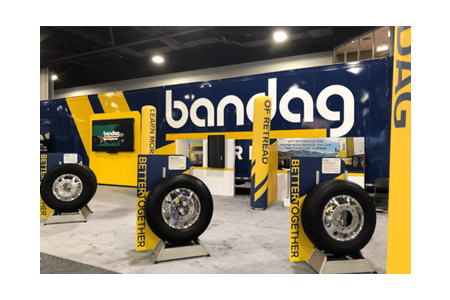 We carry the following brands