Ian Glover Puts Bridgestone A/T 697 Through its Paces

Ian Glover
Lives and breathes the outdoors
Automotive journalist Ian Glover has been in the 4x4 media game for longer than just about anyone.
A former editor of Overlander magazine and 4Wheeler magazine, Ian is currently editor-at-large for Pat Callinan's 4x4 Adventures. He's had some crazy adventures during his colourful career, from the Great Divide Expedition over the Colorado Rockies, to the Hannibal Trail over the Italian/French Alps and some madcap treks for Top Gear right here in Australia. You name it, he's done it.
Here, Ian shares his thoughts on how the Bridgestone Dueler A/T 697 performed on a huge array of terrains:
Just recently, I was approached by mapping company Hema to do some research and mapping in outback Queensland, the Top End and the Gulf. The trip would take in far-flung national parks like Bladensburg, Davenport Range, Litchfield, Kakadu and Limmen, Lawn Hill, and four parks on a loop out of Hughenden. The itinerary also called for a navigation of the Diamantina Developmental Road that basically goes from Charleville to Mount Isa... Definitely the back way!
As before any big trip, despite the fact that my NP Pajero had only just been serviced, I took it in for a thorough check. I was going solo on this one, so I really didn't want to encounter any nasty surprises. Although the vehicle was given a clean bill of health, my tyres didn't fare so well – showing the first signs of delamination on the interior sidewalls. New rubber required, I went for a set of Dueler A/T 697s in LT265/65R17s.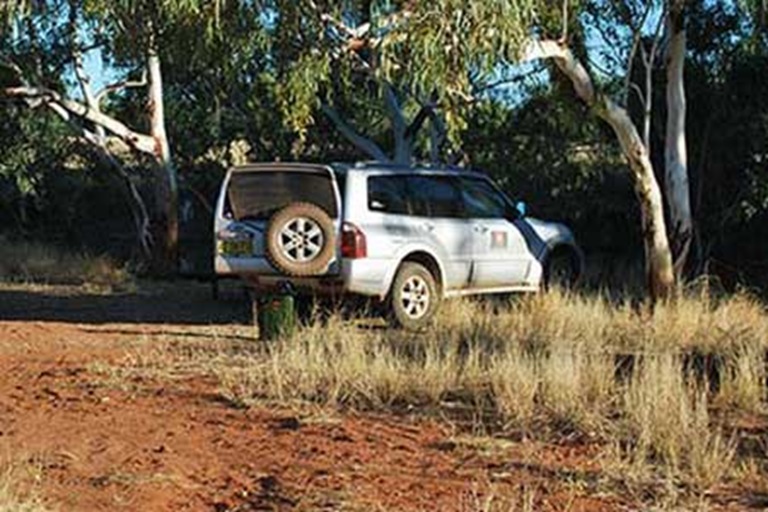 Tar
Driving out of Bridgestone Service Centre Lismore after the fitment, lack of tyre noise was immediately apparent. For someone used to the howl of chunky, aggressively patterned treads, it was almost eerie, like piloting a hovercraft! Out in open country, the Duelers maintained their quietness, even on the 130km/h roads of the Northern Territory, and responded to steering inputs readily. Unseasonal heavy rain in the outback meant a lot more tar than expected as dirt routes to destinations were shut down (detours out here aren't counted in kilometres, but hundreds of kilometres). Despite whatever evil intentions the local rain gods had in mind, the Bridgestones handled even torrential downpours without any drama.

Dirt
Discussing dirt road performance isn't as straightforward as on bitumen, because gravel roads can vary greatly. The Binns Track, from the Stuart Highway south of Tennant Creek out to the Davenport Range, is an excellent example, alternating between abrasive stony red sections and smooth grey soil. The Duelers were very surefooted on the loose, sharp, red patches, showing little in the way of cuts and chips afterwards, and they handled the smooth bits with ease. It'd be somewhat less easy if the surface was wet!
I normally air up or down depending on the road surface – higher pressures for tarmac, lower pressures for dirt – but on one part of the trip, this was impossible. The Kennedy Developmental Road from Hughenden to the Oasis Roadhouse at The Lynd Junction repeatedly alternates between tar and dirt. Changing pressures constantly would make the trip a very long one, so I chose median pressures and drove cautiously. In the Pajero's case, that's 32psi front and 38psi rear with no complaints from the tyres. Remember, optimal tyre pressures vary a great deal from vehicle to vehicle – make your choice based on info in the glovebox manual and the tyre manufacturer's recommendations.
Bulldust
In the outback, where there's dirt, there's usually bulldust, and the Binns Track provides massive stretches to negotiate. The Duelers coped remarkably well, with the only heart-in-mouth moment occurring when one innocuous-looking bend suddenly saw the Paj sideways. Throttle, the Mitsubishi's excellent traction/stability package and the grip of the tyres saved the day.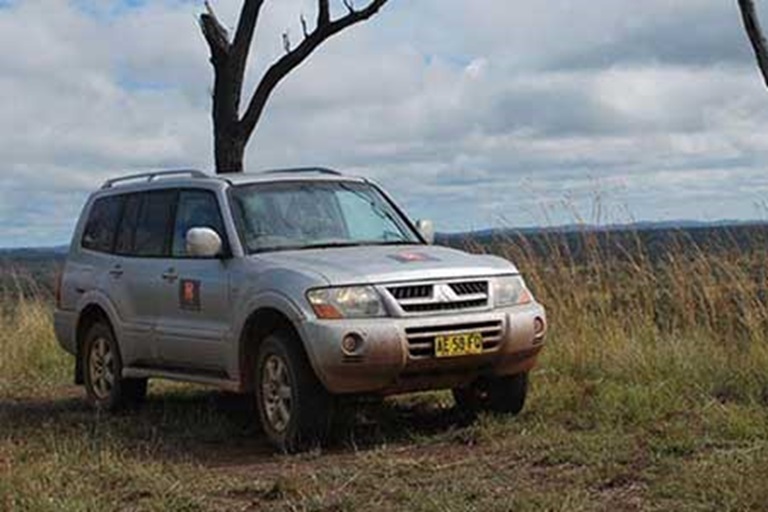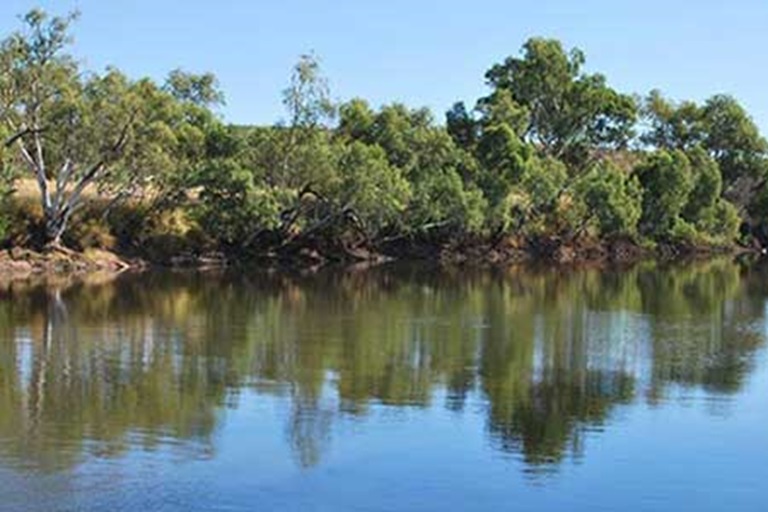 Sand
Windblown, built-up desert sand can also be an obstacle out there, and there's a deep section in the last stages of reaching the Old Police Station Waterhole in Davenport Range National Park that must stretch a good kilometre. Traction-sapping and savage on steering, it was roundly trounced by the vehicle/tyre combo. If the difficulties you'll encounter getting into this park sound daunting, don't be put off – the serene seclusion of the Old Police Station Waterhole makes for an idyllic camp/swim site. Well worth the effort and, besides, what's life without a few challenges?
Corrugations
While the corrugations leading into Bladensburg National Park were pretty bone-jarring, the Duelers coped well and were never thrown offline. Those on the track out to Lorella Springs near Limmen National Park were a different story – a veritable mini Gunbarrel Highway, where no particular speed or air pressure could stop violent shuddering, scuttle shaking and bouncing about like a blowfly in a pickle bottle. I don't think any tyre would have been happy on this section of the trip, and the southern section of the Savannah Way though Limmen was almost as bad.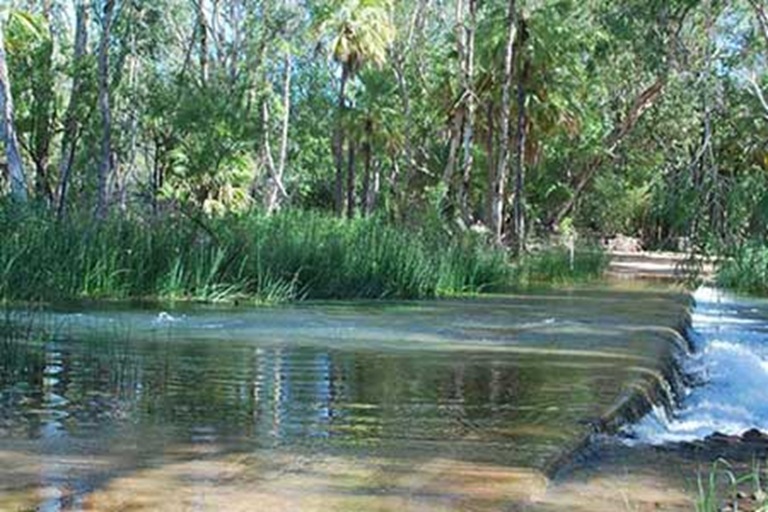 River Crossing
Any outback trip just 106km short of 13,000km will involve creek and river crossings, but two in particular stand out to me. Both were south of Riversleigh World Heritage Fossil Site and both were fast-flowing over concrete causeways signposted as 'slippery'. The Duelers didn't budge a centimetre offline on either crossing, maintaining grip throughout. There are also some much shorter, much muddier water crossings on the track through Limmen National Park – don't take these for granted!

Overall thoughts
The Bridgestone Dueler A/T 697 is an excellent general purpose four-wheel drive tyre. The light truck construction breeds toughness, with not one puncture on the entire trip. For people who, as I did, have to cope with immensely varied terrains and road conditions, they'll do the job admirably.
Find out more about the Bridgestone Dueler range here or find your local Bridgestone store here.
Follow us on Facebook.

As an avid 4WD owner and photographer, Aaron Schubert lives and breathes the outdoors. When he's not out exploring Australia by 4WD, he's writing about it. Aaron runs 4WDing Australia, a blog dedicated to inspiring others to travel Australia by 4WD.
---