Through Bridgestone's desire to serve both customers and society, we can empower them to lead improved lives,
and contribute to solving social issues.
Road Safety
Enabling connectivity and dignity for all.
As a global company with mobility as our core business, Bridgestone plays a leading role in advocating road safety, rallying and lobbying government bodies and society together to help create better accessibility and a safer journey.

Through collaborative projects, we have empowered local communities by improving accessibility.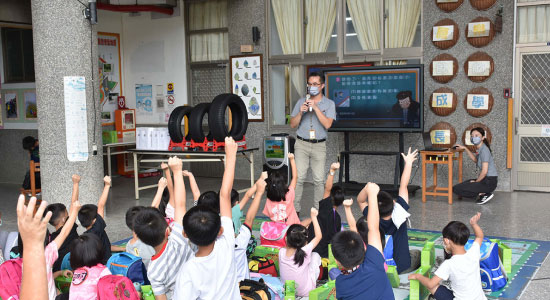 For example, in Taiwan, residents in the remote Jianshi Township, Hsin Chu County, use BUBU – a free ride-sharing app – to get better access to amenities.

Our empowerment initiatives also focus on people having better access to education, training and reskilling to empower them to become road safety advocates in their communities in countries such as China, Malaysia, Singapore and New Zealand. There are also apprenticeship programmes in Indonesia and Australia to build a multi-skilled workforce.

Also, our road safety education programmes — such as EduTorque in Singapore and the Rotary Youth Driver Awareness (RYDA) in Australia and New Zealand, enable youth to have better access to road safety, as they promote responsible road safety behaviour. Elsewhere in Malaysia, there's also tyre safety check education, while in Korea and China school children learn about the importance of safety.

In recognition of Bridgestone's China & Asia Pacific (BSCAP) far-reaching achievements in making roads safer — improving lives and promoting education in the communities in which it operates — we have won 3 awards in CSR in 2019.
Bridgestone World Solar Challenge
Empowering youths with a platform to use renewable energy, and to test future mobility.
The Bridgestone World Solar Challenge (BWSC) is not just the world's premier solar car event, but a robust platform where the brightest young engineers get together to design, engineer and build the most innovative, efficient and durable solar-powered vehicle.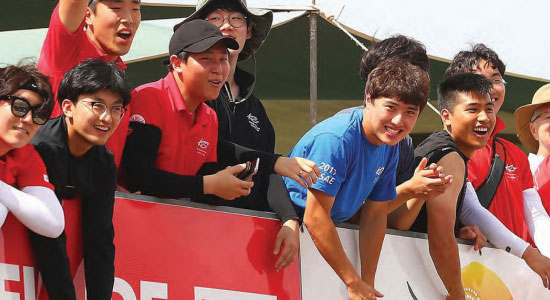 It invests in today's youth, new technologies and environment-friendly solutions to support the conservation of limited resources. More than that, it allows them to showcase and unleash their potential to test, affect and change the future of mobility. Engaging youth to be contributors and collaborators gives them newfound skills and confidence as they actively seek out opportunities to make a positive difference to their own lives, the lives of others, society and the world.

Our engineering partnership with Netherlands-based Lightyear is a prime example of how a WSC sponsorship of the Dutch Solar Team Eindhoven went on to collaborate with us to deliver Lightyear 0, the world's first commercially-available long-range solar electric car.

Such collaboration also opens up opportunities for these astute young minds to get jobs in some of the most sought-after engineering, automotive and sustainable transport companies.

By providing a platform to inspire and enable young people to design solutions to solve some of the most critical issues the world faces, we also enable them to challenge conventional views about mobility and take a hard look at environmental issues. Ultimately, the auto industry offers them an opportunity to convert their vision to reality.