Chase Your Dream
Over two years, Bridgestone has brought the Chase Your Dream campaign to life through extensive community focussed activity, with Tokyo 2020 Medallist Joe Ingles, professional surfer Connor O'Leary, Sydney 2000 Olympic Gold Medallist Cathy Freeman, Rio 2016 Paralympic Gold Medallist Heath Davidson, and dual Tokyo 2020 Gold Medallist Ariarne Titmus.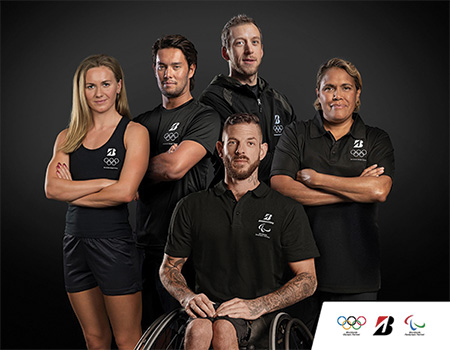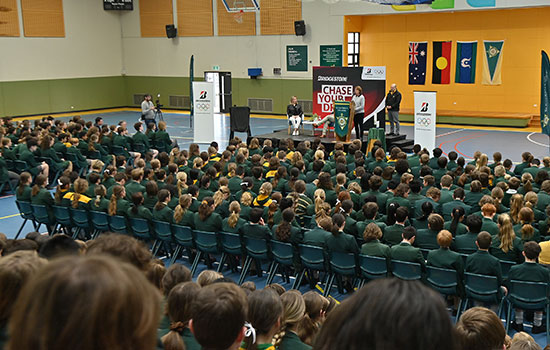 Swimming
Fresh from winning two gold, a silver and a bronze medal at the Olympic Games Tokyo 2020, Ariarne Titmus returned to her home-city of Launceston in September 2021 to surprise students at her former school, share her success and provide encouragement through an inspirational question and answer session at a special assembly. Prior to Tokyo 2020, we arranged for Ariarne to spend time with a Brisbane high school swimming team ahead of a major competition, to give them some useful tips about preparation and inspire them to continue to chase their dreams.
Athletics
In May 2021, a group of rising athletics stars had the rare opportunity to train under the guidance of Australian Olympic legend, Cathy Freeman at the recently opened Bridgestone Athletics Centre in Adelaide.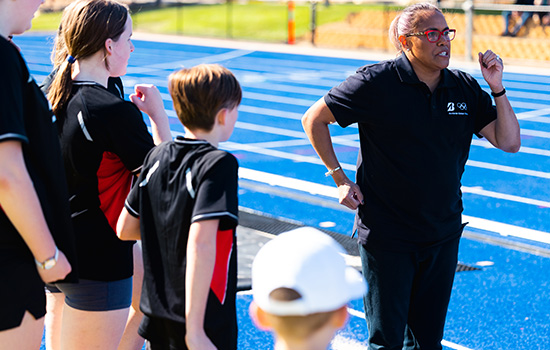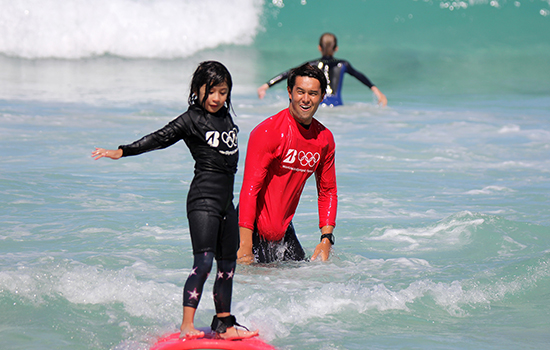 Surfing
In January 2020, we funded a WA surf school for a day to introduce 40 aspiring students to one of the newest Olympics sports, surfing. Team Bridgestone athlete Connor O'Leary spoke to the group and gave them a hand mastering their techniques in the water.
Wheelchair Tennis
In November 2019, we hosted 'a conversation with Heath Davidson' in Melbourne, where he spoke to a group of junior wheelchair tennis players and their families about what it takes to chase your dream before spending time on court with the players to give them pointers and tips.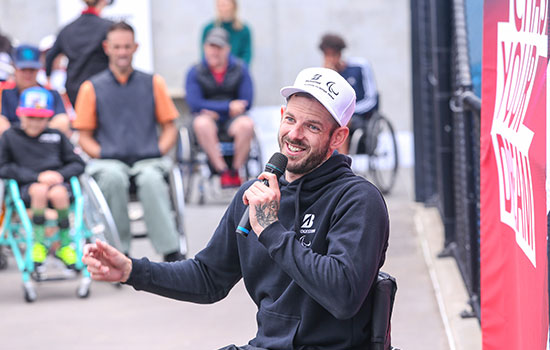 Basketball
In July 2019, we worked with Team Bridgestone athlete Joe Ingles, to transform a basketball court in NSW for the local community. Check out some basketball tips and tricks from Team Bridgestone athlete, Joe Ingles.